Oooh! The heat is threatenin' our very lives today. . .
If I don't get some AC, I'm-a-gonna melt away . . .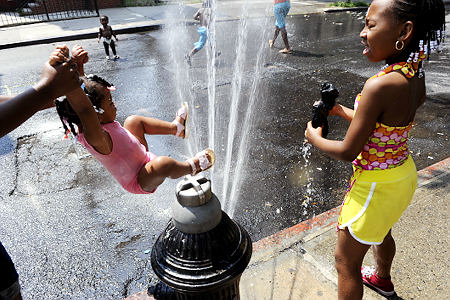 Woo Hoo, 104º in Manhattan today, the RealFeel® temperature is 115º. I'm sitting in relative comfort in a Starbucks at 51st & Broadway watching people stumble by. If there is a good day to be in the tourist-choked Theater District, 116º day is the day.
It's funny to me how the media is freaking out about a little heat. Hey guys! It's summer! But they report it as if it has never happened before when actually it happened about, I don't know, eleven to thirteen months ago. Do we really need the Daily News to have sweaty people plastered on the front page? At least The Times put the story below the fold.
In a few months we will be all bitching about the cold. I'm heading back in the pool!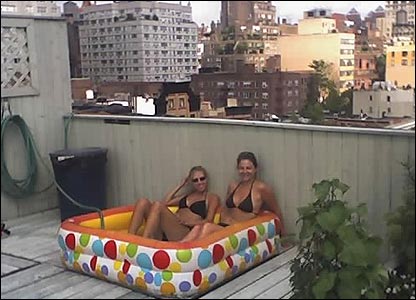 Vinny
Leave a Comment July 22, 2011