January 14, 2007
Smokey Joe's is a classic Jamaican Roadside Jerk Stand.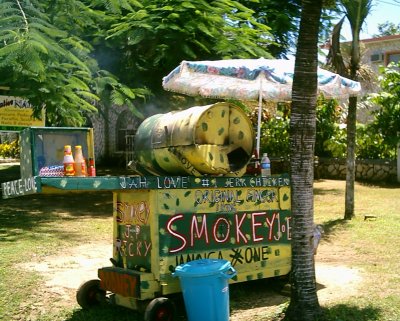 Info:
Norman Manley Blvd
Opposite Kuyaba give or take a few yards.
Food:
I've only had the Jerk Chicken, served with a thick chunk of white bread wrapped in tin foil. Excellent! This is as simple as it gets, but please, don't mistake simple with ordinary.
Character:
A Roadside Jerk Stand lunch is an experience, savor more than just the food. Don't just order and wait. Engage the Jerkmaster in conversation, you won't be disappointed. I get an education every time I go to a place like this. This is more than what he does, this is who he is, and he likes to tell his story.
Be hungry and not afraid to eat with your fingers. It's all a part of the experience, go for it!
Value:
Jerk Dinner from 300J – 800J, this is roadside and haggling might be necessary. You never pay the quoted price for anything else on the street, be it a necklace or a rented scooter. He usually has a Red Stripe for 100J
Notes:
I love street food. You can really get to know a place in a visceral way by eating its street food. Cheesesteaks in Philly, dirty water hot dogs in NYC and Jerk Chicken in Jamaica. There are many great Jerk stands, they come and go. Don't miss this treat!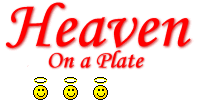 Vinny