Or to be politically correct Happy Ramahanakwansmas!!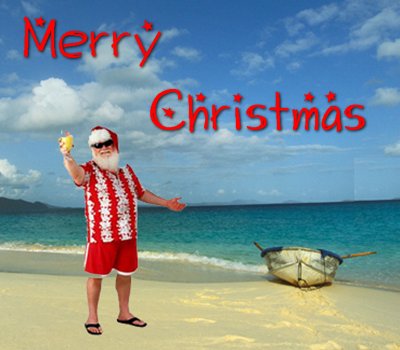 Ahh Christmas, this year I had a plan. Ninety percent of my shopping was to be done online, and I started out great. Two weeks out and my Amazon.com shopping cart was full of deals and thoughtful, insightful gifts for kids, friends and family. Then I hit check-out and thirteen of seventeen gifts would not arrive till January THIRD! I was pissed. It really squelched my Santa spirit.
For some reason work ended early last Monday so I hit the shopping center right off Exit 7A on the NJ Turnpike. I was unmotivated to say the least as I trudged into Wal-Mart.
To coax myself into the "mood" I bought an obnoxious Christmas t-shirt for myself and hummed a few yuletide melodies as I fought my way through frantic grannies and soccer moms on steroids.
I turned down an aisle when what to my wondering eyes did appear? High atop a shelf was a really cool telescope! A whole lot cooler than the one I'd picked out online, and only a few bucks more! I was psyched! I grabbed it and crossed my nephew Thomas off my list.
Then it just hit me. I felt like the Grinch when his heart goes from two sizes to small to breaking the little frame thingy, and for the rest of the day I was Santa's friggin' little helper.
I bought books for Mom, CD's and DVD's for Kris, and tons of miscellaneous crap you buy when you go to Wal-Mart, but the one thing I couldn't find were those white fudge covered Oreos. AWWW YEAH!! Oreos! Truly a Christmas delicacy, I mean they're really awesome, especially frozen. Hey, maybe I should write an ode about them.
Anyway, a few hundred lighter, I hit Barnes & Noble, the Kohls, by the time I got home and laid out my gifts the bug had bitten me and I looked forward to some tax-free shopping tomorrow in Delaware.
For me, Christmas is all about giving, about finding something unique for each person on my list. I'm very anti gift cards. They seem more about getting than giving. Merry Christmas, now go buy your own damned gift!
I know some people love getting them, I guess it's like a mini shopping spree, but for me it's the thrill of the chase. Now I've gotten horrible gifts over the years, but it warms my heart to think someone took the time, saw something and thought, "Vinny would love this," or, "Vinny would look great in this."
So last night I cracked open a nice bottle of wine (thanks Ross & Glenn), grilled an extra piece for Mahi-Mahi for Rosie The Cat's Christmas dinner and I wrapped and bowed my gifts.
Later I stood back to look at my outgoing pile with satisfaction, looking forward to seeing them all ripped open. For those few moments I thought, "This is definitely my favorite pagan ritual, goat not withstanding."
Have a wonderful Christmas

Peace
Vinny

Leave a Comment December 24, 2005